Design Brief for the Ontario Tender Fruit Lab
The Ontario Tender Fruit Lab is helping to reimagine and bring about change in the Ontario fruit industry along the entire value network. The first phase of the lab process focused on research, where we gathered many different ideas, information and perspectives from the industry. This work has been distilled into the Design Brief, which we are publishing today, is a summary of the research undertaken between fall 2013 and spring 2013. We interviewed over 70 stakeholders in the food system, including producers, distributors, processors, food service providers, retailers and food and agriculture experts from government agencies and non-profit organizations. The design brief also covers over 175 published sources of statistics and related research. What we found is a diversity of perspectives within and between stakeholder groups, with a strong collective sense that the tender fruit industry is in dire need of change to meet the demands of our 21st century food system.
This led us to our convening question for the second phase of the design process, which is: how can we create a more resilient tender fruit economy in Ontario, in a way that provides social, economic and environmental benefits? We have since brought together a range of key stakeholders over three workshops that were held in the Niagara region. Together, we looked at how we see the system, identified barriers and opportunities in the system, and designed and user-tested prototypes for interventions to tackle this very question. We are continuing to work on this challenge with the stakeholders and champions who were formative in the process, and we invite you to join us on this important initiative.
Download the Design Brief on the Future of Food page. Sample sections below: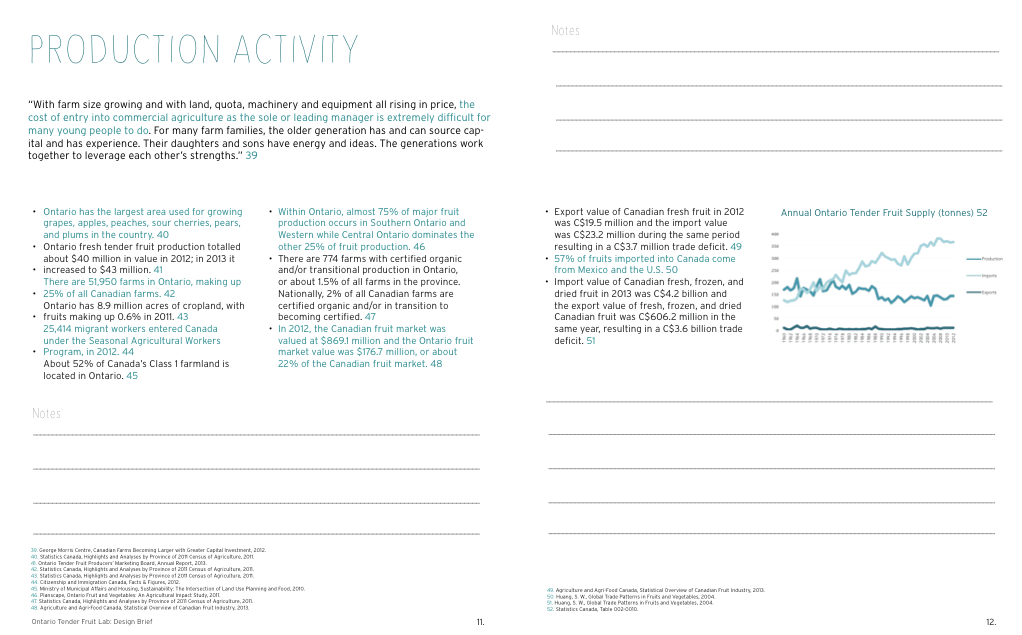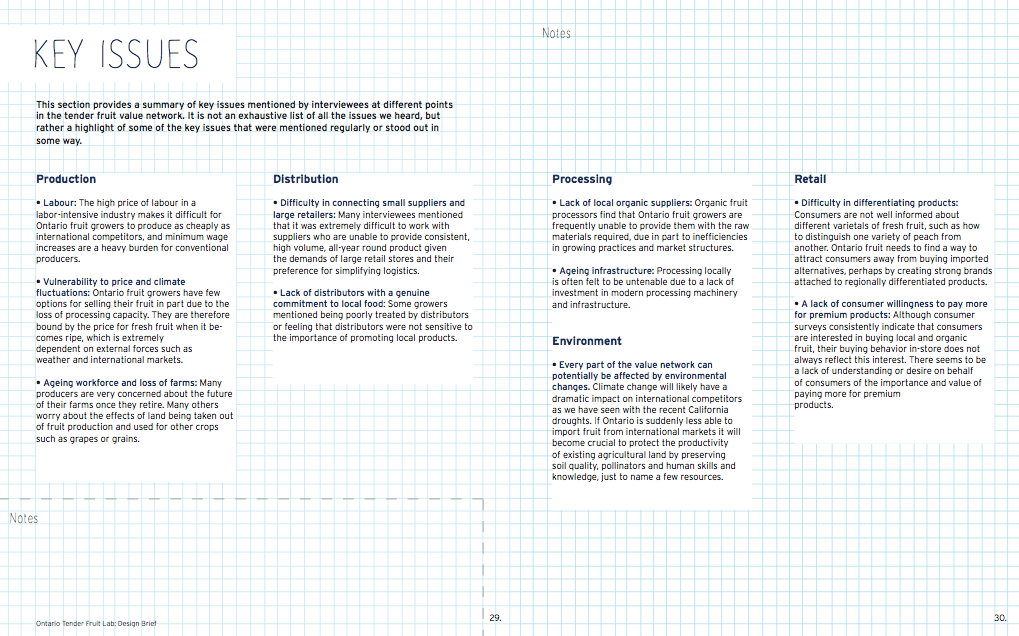 Filed Under