+
Startups in the MaRS ecosystem
People employed by MaRS-supported companies in 2019
M
Lives positively impacted through MaRS programs
OUR HISTORY
In 2000, former president of the University of Toronto Dr. John Evans assembled a group of philanthropists with the dream of turning innovative ideas into action.
Canada already boasted some of the world's greatest research and business talent, but lagged behind other countries when transforming those strengths into real-world products, services and wellness outcomes. And so, Dr. Evans and his team of visionaries founded MaRS in the heart of Toronto's Discovery District, at the Old Toronto General Hospital, site of the discovery of insulin.
Today, MaRS is North America's largest urban innovation hub. It supports more than 1,200 startups, is home to roughly 6,000 innovation workers, hosts 150,000 annual guests, and serves as the Canadian tech ecosystem's strongest advocate.
Supporting MaRS is supporting inclusive
innovation:
Helping Canada's most brilliant minds (entrepreneurs, academics, investors, policymakers and more) solve real problems for real people. It's about fulfilling the promise of technology to build sustainable cities, make breakthrough discoveries in medicine, deploy climate solutions at scale, and create an economy that works for everyone. It's about making Canada stronger and sharing that strength with the rest of the world.
Our supporters — regular citizens, as well as private and public institutions — are forward-thinkers who believe the innovation economy can and should improve society.
Become a supporter
MaRS Donor Report: Creating a community of impact
MaRS fuels meaningful innovation. As a charitable non-profit, our mission is to ensure that innovation isn't just earth-shattering, it's also world-changing — that it has meaning, purpose and the potential to transform our lives for the better. We know that donors are an essential part of this community of innovation. Many of our most impactful projects are made possible by daring investments from philanthropic partners.
In this report, you will find stories about how donors — individuals, corporations and foundations — are partnering with MaRS to make transformative change for our cities, our healthcare system, our environment and our future. Whether it's championing breakthrough solutions to climate change through initiatives like Mission from MaRS or harnessing technology for the greater good through our Tech Stewardship Practice program, these unique partnerships aim to break down barriers and tackle complex problems to ensure a cleaner, fairer and more resilient economy.
Download the report
MaRS College of Founders
AIC Limited
AstraZeneca Canada
Baycrest
Lawrence S. Bloomberg
Cancer Care Ontario
CIBC
Eli Lilly Canada
John R. Evans
The Henry White Kinnear Foundation
Arthur S. Labatt
MDS Inc.
NPS Pharmaceuticals
St. Michael's Hospital
Peter Munk
RBC Financial Group
Joseph L. Rotman
Allan Slaight
Toronto Rehabilitation Institute
Foundational Partners
Government of Ontario
Government of Canada
City of Toronto
University of Toronto
$10M+
Endowment – anonymous donor
$1M+
Gord and Janet Nixon*
J W McConnell Family Foundation
Michael McCain & Family*
Richard and Donna Ivey*
$250K+
Annette Verschuren and Stan Shibinsky*
Anonymous donor
The Co-operators
HSBC Canada
Ivey Foundation
RBC Tech for Nature Foundation
Suncor Energy Foundation
Thistledown Foundation
Trottier Family Foundation
$100K+
Anonymous donor
Business + Higher Education Roundtable
Peter Gilgan Foundation
Yung and Katrina Wu*
$10K+
Cal and Angie Stiller*
CIBC

Chisholm Thomson Family Foundation

Don and Elyse Allen*
Elaine Campbell*
Hamilton Community Foundation
Ilse Treurnicht*
John Manley*
Martha Tory*
Meric Gertler*
Michael Serbinis*

Ontario Trillium Foundation

Ron and Kathleen Close*
Stefan M. Larson*
$1K +
*MaRS acknowledges our Board of Directors not only for their time and expertise, but for their generous financial support of MaRS through the Future Fund Campaign.
REACH OUT
What kind of impact do you want to make on the world?
The MaRS Philanthropy Office supports your ambitions to lift Canadians through inclusive innovation. MaRS donors can give:
Online
Donate safely and securely through CanadaHelps and automatically receive a tax receipt.
Gift of securities
A donation of securities or mutual funds allows you to give more and avoid paying capital gains taxes.
Contact us
If you are unsure which donation method suits you best, feel free to consult our team.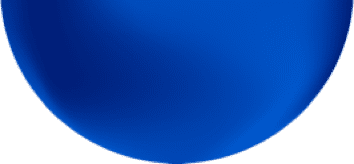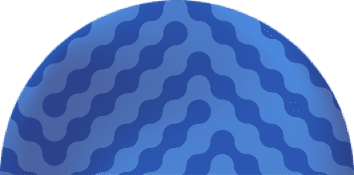 Donating to MaRS means fighting for a fairer economy, healthy communities and a clean planet
Want to learn more about the MaRS Philanthropy Office? Thinking about making a positive change?
MaRS is a registered charity. Our charitable registration number is 876682717-RR0001.
Donate Now
Our Team
Josée Thibault
Josée Thibault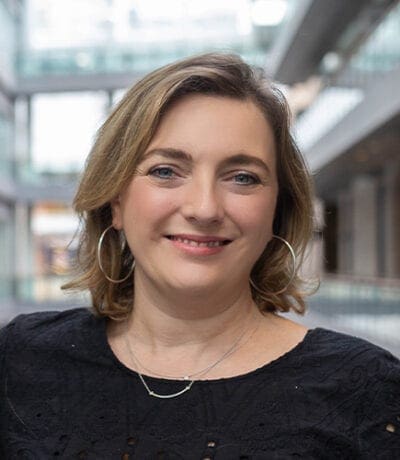 With a background in both the corporate and non-profit sectors, Josée turns big ideas into action. She was an early builder of Opportunity for All Youth, an initiative that aims to transform the workforce development sector so that it works better for youth who experience marginalization. She also served as Executive Director for ONE TO ONE Literacy Society, a childhood literacy program in British Columbia, and as a fundraiser for UBC, supporting the Faculty of Medicine and the university's community outreach initiatives. In a past life, Josée led a team of Account Managers for a boutique market research company focused on customer experience metrics. Josée sat on a number of non-profit boards including the Calgary Birth Control Association (now the Centre for Sexuality), the Chicago Neighbourhood Parent Network, and Vancouver's CircusWest. In her spare time, she is completing a Masters of Communication Management at McMaster University. Through it all, Josée brings energy to connecting passionate people with causes they care about, and to building communities devoted to meaningful social impact.