Call for Vendors: Co-Design Real Healthcare Solutions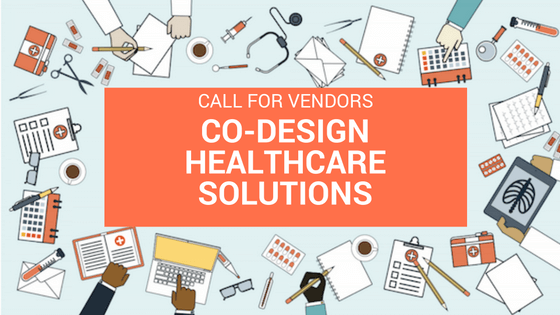 Heath innovators wanted to co-design solutions for real healthcare problems
Have you ever wanted to have more insight into the challenges that healthcare providers face and to understand if your solution fits their needs? Do you have an innovative health tech solution you want to deploy in a healthcare setting?
MaRS is piloting an alternative to traditional RFP-based procurement approaches, one that allows for more collaboration and co-development, and provides some funding! The Innovation Partnership: Procurement by Co-Design program has curated over 25 challenges from hospitals, home care providers, and family health teams across Ontario that are calling for responses from companies like YOU who can work with them to customize a solution to fit their needs.
Providers have identified real challenges in the areas of:
Physician engagement
Data flow between multiple healthcare providers
Influencing patient behaviour outside of the clinic
Diagnostics
Data intelligence and predictive algorithms
Asset management
Wayfinding
Prosthetic modelling
Resource optimization
Virtual care
Waiting times for specialized services
Appointment scheduling
Respond to a challenge and change healthcare now!
Review the Challenge Briefs for more information on the provider, the problems, and desired outcomes
Request the Vendor Guidebook and Vendor Brief Template.
Complete the Vendor Brief Template and propose your solution to the problem.
Submit your Vendor Brief to the provider issuing the challenge.
Innovator briefs are due by September 26, 2016. Selected vendors will be invited to attend a pitch day on October 18, 2016.
More information on the Procurement by Co-Design program
An exercise in collaborative design, the program targets industry problems while complying with the Broader Public Sector (BPS) procurement guidelines. A limited number of grants are available for participating projects, based on the recommendations of an independent judging pane including up to $25k for testing and evaluation and up to $25k for acquiring solutions that pass the test. MaRS will provide tools, workshops, and guidance to foster the collaboration throughout the entire design process. Note: in this pilot program, there's no requirement from the provider to procure any solution if no grants are awarded to the project.