Lessons from David Halpern on creating significant societal impact
Most policy concerns human behaviour that is difficult to predict. In 2010, the United Kingdom government was facing large program cuts and a smaller administration. As a result, it made a commitment to finding intelligent ways to encourage, support and enable people to make better choices for themselves. David Halpern set up The Behavioural Insights Team (BIT), consisting of eight people in the UK Cabinet Office, to deliver on this commitment with a two-year mandate to prove that BIT could return savings of at least 10 times its costs.
On May 8, David shared his experiences with Ontario policy-makers and social change–makers at two small workshops hosted by MaRS Solutions Lab and Behavioural Economics in Action @ Rotman.
When BIT tackles projects, it starts by building a good understanding of the behavioural change it is trying to influence and how it can be measured. BIT then visits the situations and people involved to understand what really happens, designs interventions and tests them in randomized controlled trials. It is important to experiment with different interventions because no one can predict what will work.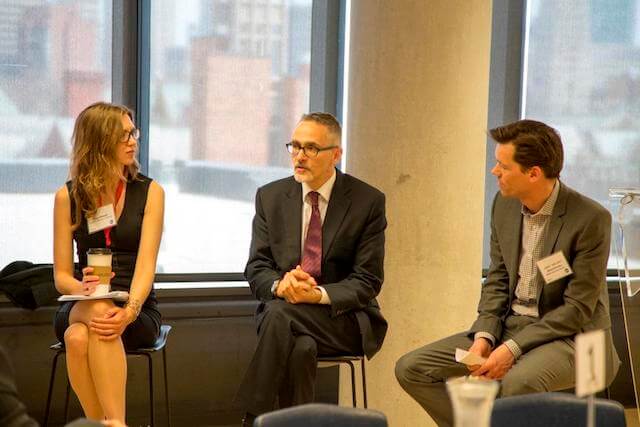 Here are some of the examples David used to convince the workshop participants that behavioural insights and interventions are well worth trying.
Increasing pension participation rates
Building on the work done in the United States and Denmark, the UK has found that automatically enrolling individuals into pension plans and then allowing them to opt out (rather than having them opt in to a plan) has increased pension participation rates from 61% to 83%. That's an increase of roughly 400,000 people, including those who are younger and who have lower incomes. David noted that a very good public consultation was undertaken before making this change and that there was high public support for the approach.
Raising the percentage of people who paid taxes owing
Another intervention involved testing various social norm messages with people who owed taxes. The "debt norm" said that nine out of 10 people paid their taxes on time and "the local norm" referred to people in a specific area. Three different norm messages were added to letters and all were more effective than the control letter, raising the percentage of people who paid their taxes after 23 days. The most effective message was the combined debt and local norm message, which increased response from 33.6% to 38.6%. Overall, the use of these and similar messages brought in an additional £210 million in 2012-2013.
Improving the job-seeking experience
After observing the experiences of job seekers at job centres, BIT designed several interventions to make the job-seeking experience easier, attractive, social and timely. This involved reducing the amount of form filling required, assigning personal advisors (rather than random advisors) to job seekers, having advisors help job seekers create a job search plan for the upcoming weeks, and having job seekers write down their commitments. The results have shown a significant increase in people off of benefits at 13 weeks. This approach is now being rolled out to job centres across the UK using a train-the-trainer model with a particular focus on why these changes are being made.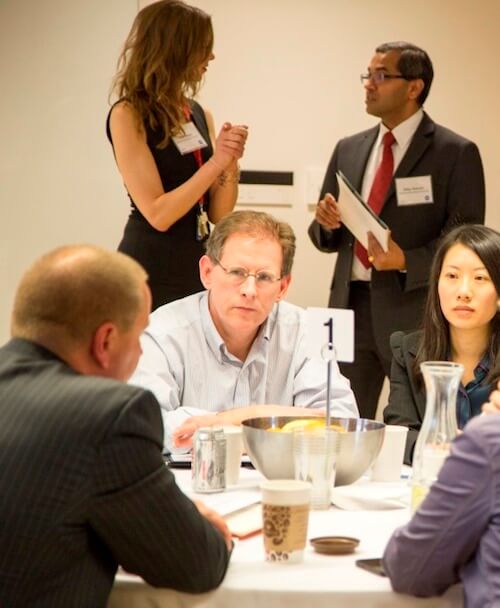 Making mobile phone contracts more user-friendly
Making things simpler can help reshape markets that are getting ever more complex. In the UK, there are more than 7 million mobile phone contracts and 500 energy plans. People typically overestimate how much they will use when they start on a plan and rarely switch because the process is so difficult. BIT is in the process of launching "midata," a program that gives consumers access to their personal consumption data and allows them to switch to the mobile or energy plan that best suits their needs. This program is supported by legislation.
David also counselled that deep academic expertise, policy experience, political momentum and support from senior executives are important for the success of such interventions. It's best to start with some small easy wins; however, the beauty is that a small improvement made over large numbers of people can have significant impact.
At MaRS Solutions Lab we intend to apply behavioural insights to some of the challenges we are working on, such as the future of health and the future of government. David Halpern's visit was a good start and we hope to work more with him and his team to bring his approach to Ontario.
To learn more about the work of David Halpern and The Behavioural Insights Team, have a look at their latest paper: "EAST: Four Simple Ways to Apply Behavioural Insights."
Filed Under