"Accelerators: they're like chicken soup for the startup soul."
So claimed one of the participants in a well-attended panel discussion convened by MaRS Data Catalyst on June 20. The panel event was organized to mark the launch of the research report Seeding Success: Canada's Startup Accelerators, authored by Elizabeth Caley, Research Associate at Henley Business School and VP of Product at Firmex, with support from MaRS Data Catalyst.
While over 30 accelerators and accelerator-like programs (if you don't know the difference, read the report!) are now available for startups across Canada, limited research is available about these new participants in the innovation ecosystem, particularly from a Canadian perspective. Seeding Success is an attempt to map the Canadian accelerator landscape and begin a conversation about how accelerator success might be defined and measured.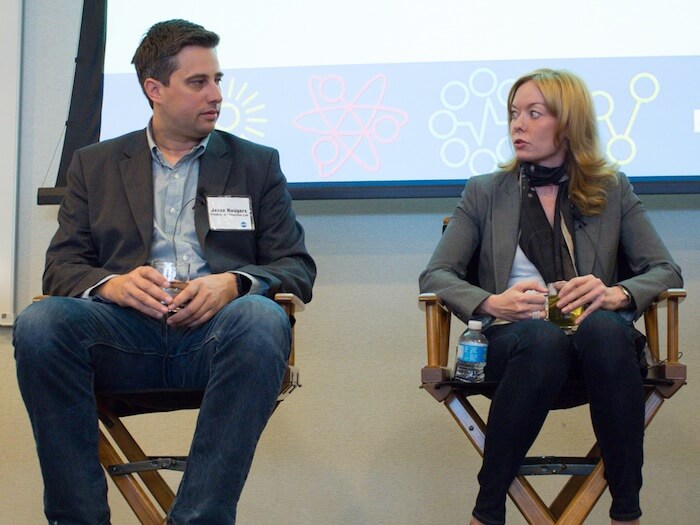 The June 20 event brought together two accelerator managers and two recent program graduates to discuss the accelerator phenomena, success metrics and the outlook for accelerators within Canada. Elizabeth Caley moderated the panel, posing a series of questions around the value and benefits of these programs, program models, current performance and the outlook overall.
To panellist Sue McGill, co-founder and Executive Director of JOLT, the value of accelerators, in addition to the physical space and seed capital, is the immediate access to industry specialists and mentors who are essential to the progress of early startups.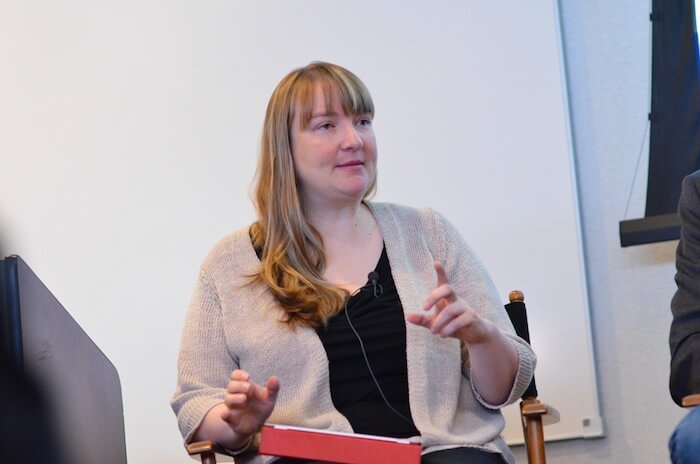 Panellists Yoseph West, a graduate from the first cohort at FounderFuel and currently the Director of Product Engagement at Wave Apps, and Amy Molyneux, CTO and co-founder of Sciencescape and recent Extreme Startups graduate, both noted that the initial assessment or "triage" of their respective businesses provided by accelerators was invaluable.
West noted that accelerators "break you down and build you back up again" with guidance and support to address a startup's specific needs. He also said that, for him, accelerators provide two key benefits to startups: education and credibility within the community—a sentiment echoed by other panellists.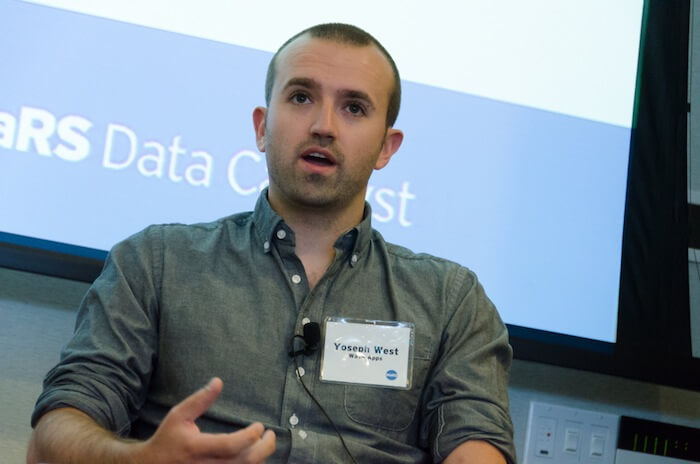 Amy Molyneux also noted "the profound effect of community" in an accelerator; she found that the accelerator environment was overwhelmingly supportive and fostered an atmosphere of friendly competition and shared achievements among the startups.
The successful entrepreneurs on the panel offered this advice for startups looking to apply to accelerator programs:
Do your homework—connect with entrepreneurs from previous cohorts to ask about their experiences.
Check the references of the individuals involved in the programs of interest to you, particularly their experience in the field—is it relevant to your business?
Make a plan—identify the benefits and outcomes that you expect to generate from your accelerator experience before you get there to ensure you derive the most value from your experience.
As the Seeding Success report notes, accelerators are only just beginning to engage with the question of measurement; most programs are still young and still developing and refining their methodology and processes. While the entrepreneurs on the panel defined accelerator success in terms of fundraising or exits by its graduates, the managers clearly felt otherwise. Jesse Rodgers, Executive Director of Creative Destruction Lab, argued: "Fundraising is not success—it's a milestone." McGill emphasized that the goal of JOLT is to "build great companies" and whether the startups raise funds or exit is not the singular, critical measure of success.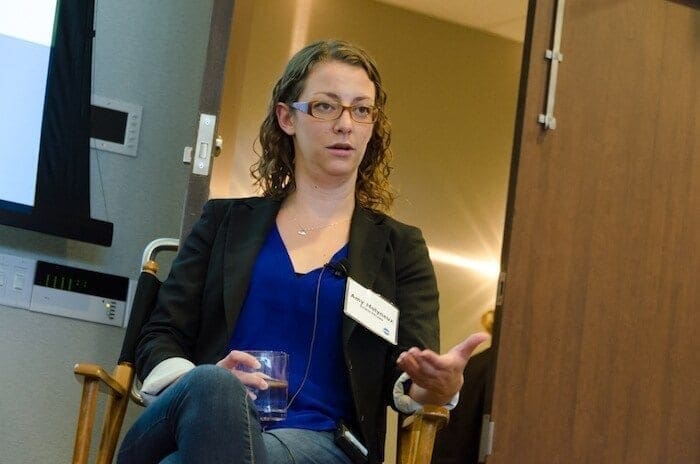 As programs across Canada attempt to identify meaningful qualitative and quantitative measures of success, a key challenge will be ensuring that measurement addresses the specific goals or objectives of the program, which can be quite distinct. As Rodgers put it, "all accelerators provide value in the way they're designed to provide value." It seems that creating consistent success criteria for accelerators may prove more difficult than initially assumed.
The panel identified a number of challenges facing accelerators. Sue McGill spoke to the need to improve the quality of mentorship for startups; mentorship is more than just industry know-how or experience. The increase in the number of accelerators and accelerator-like programs was also flagged as a potential concern—both for startups trying to navigate the landscape and for the programs themselves. Some panellists predicted a shake-out in the future, with a few programs succeeding and thriving and many failing.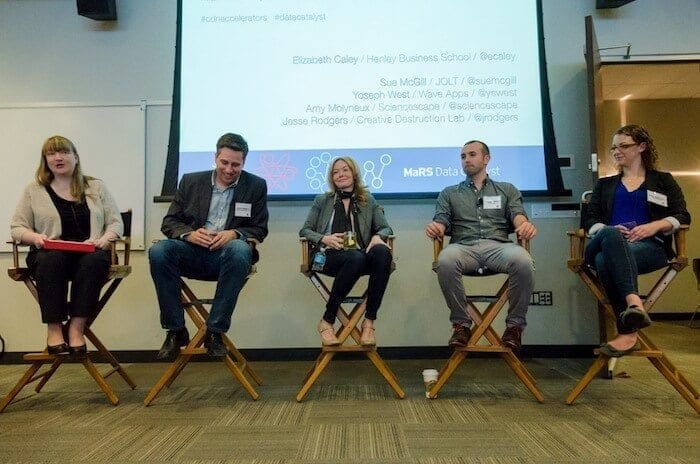 The panel wrapped up with some thought-provoking questions from the audience, including one around the issue of startups participating in more than one accelerator (is there an "accelerator junkie" problem?) and another about the lack of accelerators targeting regulated industries like banking and telecommunications, among others.
To learn more about Canadian accelerators, check out Seeding Success, available as a free download from the MaRS Data Catalyst website.