Dispatch from Future Leaders: Day 5
After a week full of activities, guest speakers and hard work, the groups were finally ready to hit the stage in the MaRS Auditorium in front of their family, friends and judges to pitch their business idea! Before the pitch competition began, the groups participated in some final activities today.
Final preparations
Early in the morning, Earl Miller, director of partnerships at MaRS, gave all the students some advice and tips for public speaking. The cohorts analyzed their pitches and prepared for investor questions they might receive from the judges. Musician Adam Hart-Owens, stopped by to give the students a lesson in confidence and how to own the stage. Adam stressed that being nervous is natural and by leveraging your strengths, you can accomplish your objectives. Following his talk, there was a jam session with facilitator Ryan. After lunch, each group had a quick dress rehearsal and then it was show time!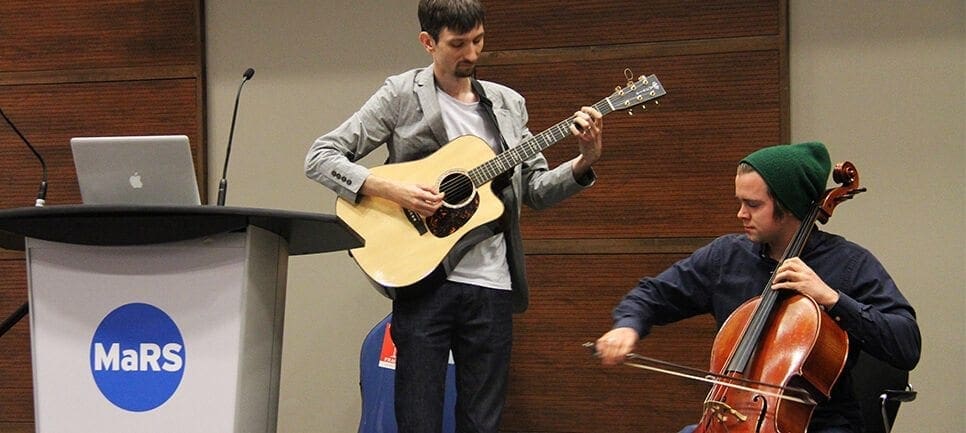 The Panel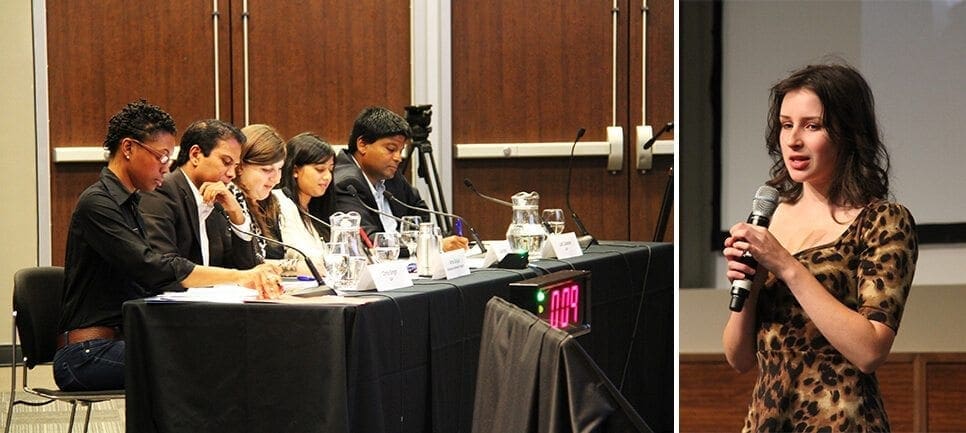 The Pitch Competition
The competition was split into two streams, each with a $1000 prize on the line. The groups hit the stage and what unfolded was impressive to watch. There even was an impromptu rap in following one of the pitches.
Junior cohort groups:
Tip Tap: Tip Tap is an app that allows you to turn appliances on and off from your mobile devices.
Steps: Steps is an eco-friendly, customizable shoe that can charge your phone as you walk.
Fresh Kickzs: Fresh Kickzs designs fully automatic shoe cleaning and storage technologies.
Hip Hop Tribe: A movement of knowledge, unity and change through the art of Hip Hop in Toronto and the GTA.
Share Care: A game-based app that teaches children basic social skills that aren't always taught in schools.
Composure Coffee: A unique twist on affordable, biodegradable coffee cups.
Simple Connec7ons: A program that teachers seniors how to use technologies to enrich their lives and connect with their family.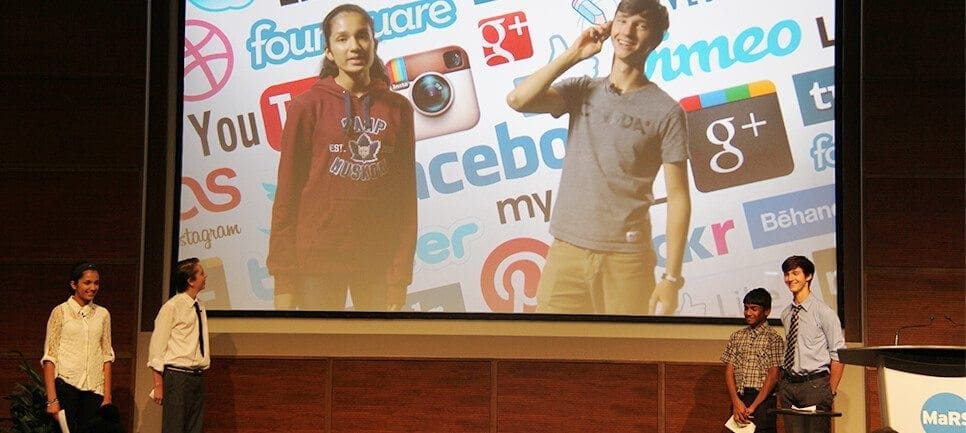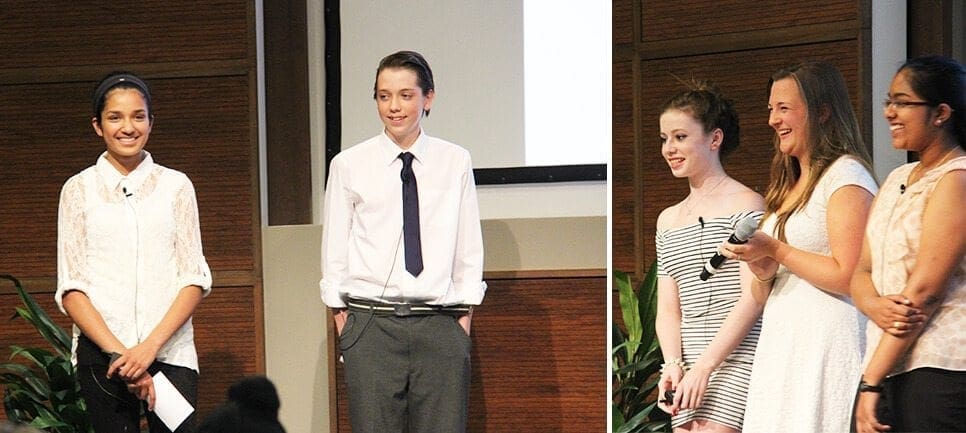 Senior cohort groups:
AccuTransit: The world's first mobile application that informs transit users, via text, of the current status of their bus to ensure that the least amount of time is wasted waiting for it.
EASYPICK: A free mobile app that simplifies the grocery shopping experience while saving time and money. It makes things easier for food lovers to make and share grocery lists, find the best price and deals on the best quality products and find the best grocery stores nearby to suit their shopping needs.
Full Force: A charging device and app that works together to retain a healthy, and long-lasting battery life.
Supercharged Inc: A newly formed company that has already designed and constructed a prototype phone charger and app, which extends a mobile device's battery life over a long period of time.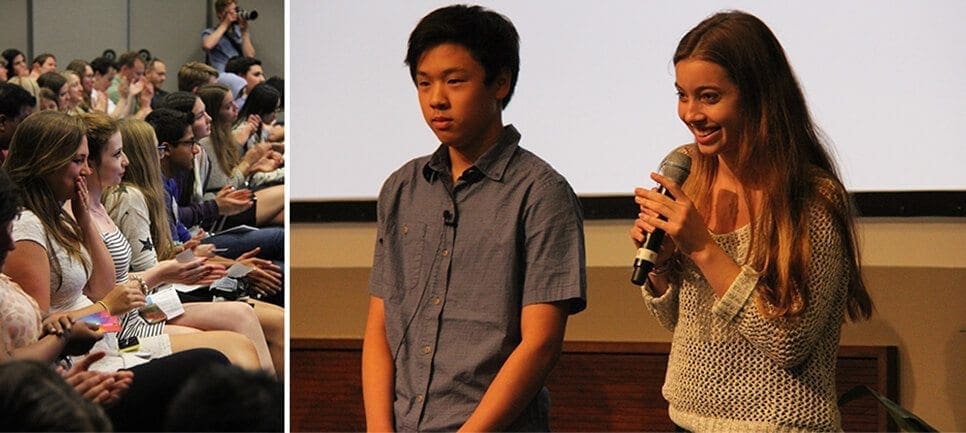 Drumroll please…
After some deliberation from the judges, winners were announced. Tip Tap and EASYPICK took home the $1000 prize! Congratulations to both groups and all Future Leaders!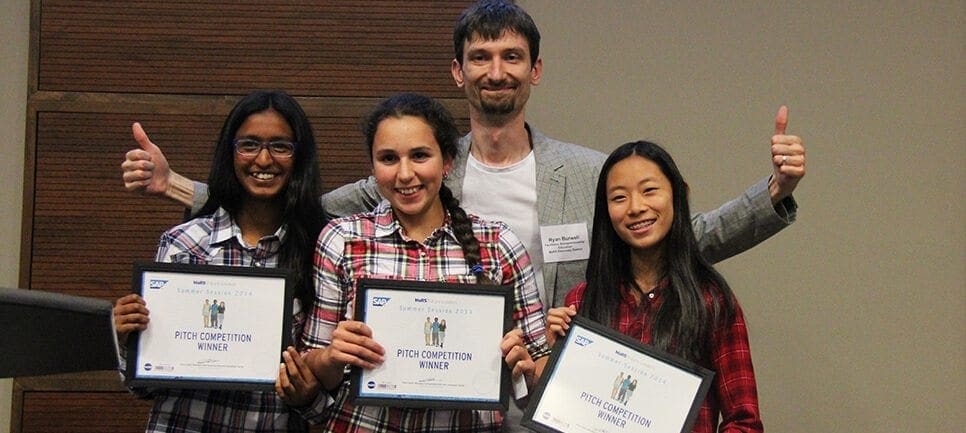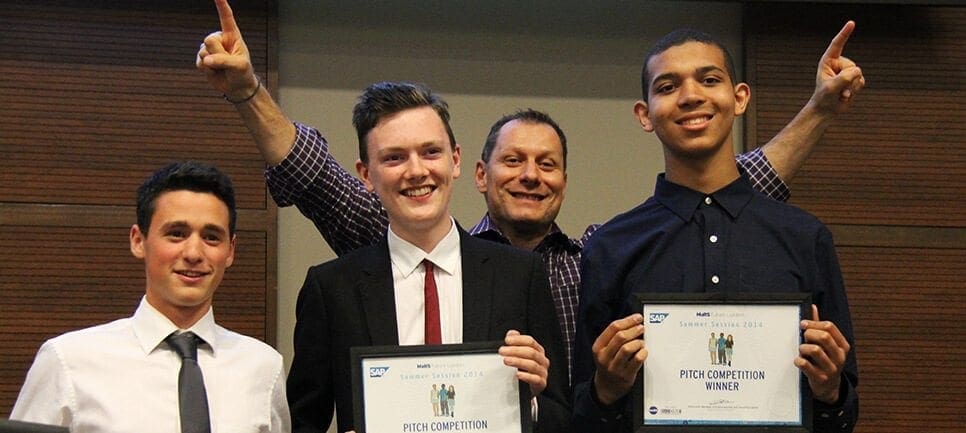 Check back on the MaRS News & Insights page next week to read a full profile of both winning groups!
Sarah Aspler
Sarah Aspler was a Communications Assistant at MaRS. Sarah recently graduated with a bachelor of technology from Ryerson University in Toronto. See more…
Filed Under