Dispatch from Future Leaders: Day 2
As the second day of Future Leaders comes to an end, it's clear that there has been a shift in the students. In just one day, they have become much more confident in voicing their ideas and giving feedback to other participants. Today's activities challenged the students to use the entrepreneurial theory that they gained yesterday, and turn it into reality.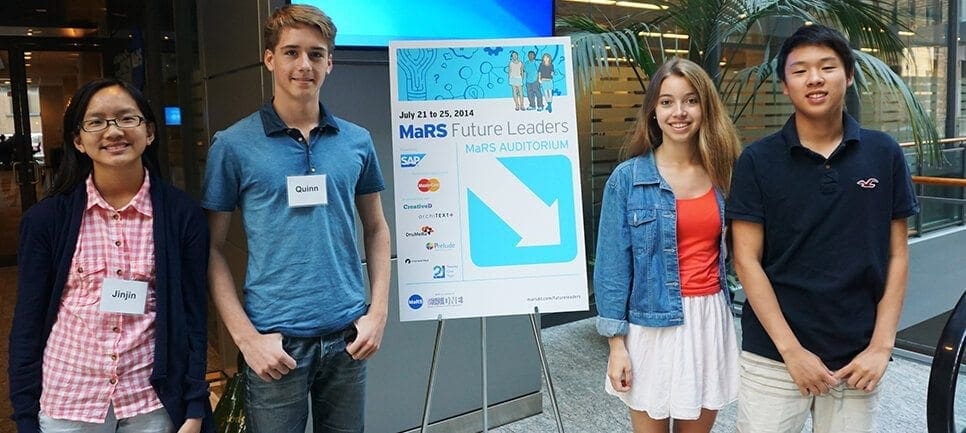 Identifying problems
After a brief warm-up activity, the groups started working on customer discovery. Each group was tasked with solving a problem and creating a solution. For example, one group decided to brainstorm a hardware solution to improve smartphone battery life. With a vague business idea in hand, the groups approached individuals around the MaRS Commons and Collaboration Centre to present their idea, gain feedback and ask questions. By gaining these insights, the groups were able to do additional research to help shape their ideas. "Coming to MaRS Future Leaders has been fantastic so far and helped develop my entrepreneurial skills," said Julian, 15, from the junior cohort.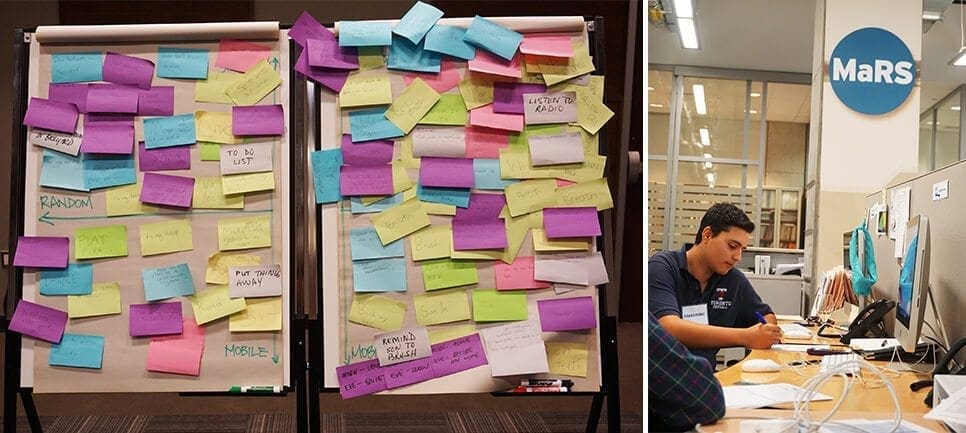 Meeting real-life entrepreneurs
The day also included learning how to develop value propositions and hearing from two successful entrepreneurs.
The students first heard from Henry Chong of Revelo Bikes. Henry Chong was the winner of the MaRS 2012 Up-Start! Pitch Competition, a business pitch competition open to participants in the Entrepreneurship 101 lecture series. His company develops e-bikes that are stylish, lightweight, easy to use and ecologically sensitive. His talk covered topics such as his personal entrepreneurial journey and the prototyping process.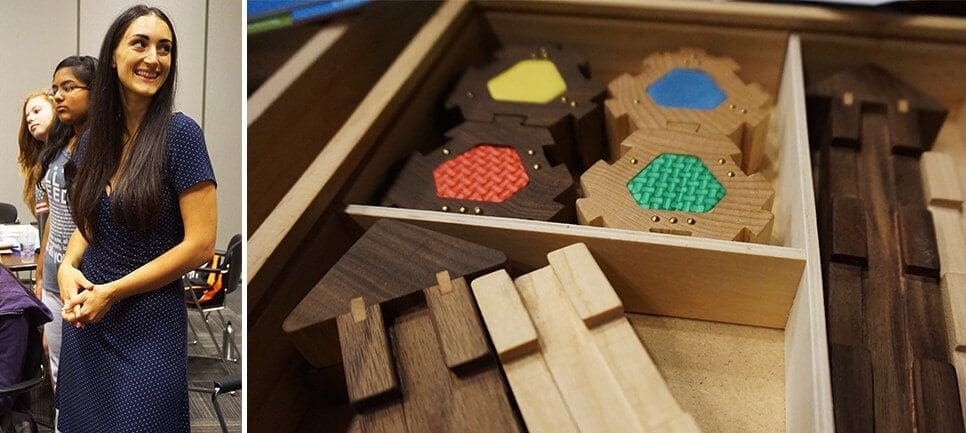 Teaching communication through play
In the afternoon, the cohorts were visited by Ilana Ben-Ari, founder and lead designer at TwentyOne Toys. Their product, the Empathy Toy, is a tactile learning tool that challenges players with problems that can only be solved if they work to understand each other's perspectives. Using multiple pieces, one player builds an object and then must work to describe it to the other while wearing blindfolds. The empathy tool works by allowing players to unlock their creative capacity and improve their communication skills, both of which are incredibly valuable skills for future entrepreneurs. When asked about her involvement in Future Leaders, Ilana responded, "It's important to give the students opportunities and allow them to see what innovation really means."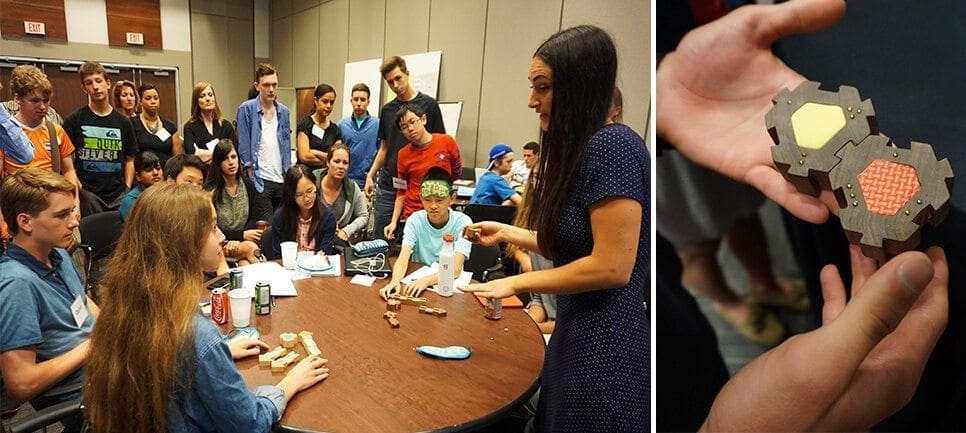 We will be posting content from Future Leaders every day this week. Stay tuned for another dispatch tomorrow when the group takes on communications and sales.
Sarah Aspler
Sarah Aspler was a Communications Assistant at MaRS. Sarah recently graduated with a bachelor of technology from Ryerson University in Toronto. See more…
Filed Under