Improving global energy access: Big problem, mini-grid solution
Over 1.5 billion people worldwide do not have access to electricity, a number that is unlikely to decline according to International Energy Agency projections. The implications of energy poverty are profound. Lack of reliable energy access leads to decreased life expectancy, increased rates of infant mortality and human security challenges. Eighty percent of the areas in which energy poverty is rampant are rural, presenting further challenges for reliable energy access.
Traditionally, centralized power generation systems have been viewed as a prerequisite to development and economic growth. However, these systems often do not address  challenges in developing contexts, including: limited infrastructural capacity, low purchasing power and isolated populations. Mini-grid power systems present a sustainable and innovative solution to the issue of rural electrification.
Given the potential of mini-grids, energy leaders are asking: "How can we leverage mini-grid systems to improve global access to clean energy?"
This was the burning question at the centre of a symposium hosted by the World Bank in Washington, DC, this October. MaRS' Advanced Energy Centre was invited to join the conversation alongside government officials, investors, academics and non-profit organizations. Attendees reviewed the latest developments in successful mini-grid implementation globally. The workshop received support from the United Nations Foundation, the US Agency for International Development (USAID), the Energy Sector Management Assistant Program and the US Department of State.
Local partners are crucial to reduce the soft costs associated with project deployment, enable scalability and ensure the success of mini-grid systems.
The business case for mini-grid solutions
Mini-grid systems have the potential to offer low-cost, sustainable energy alternatives. However, there is still some work to be done in bolstering the business case. Small and medium-sized enterprises operating in energy-impoverished areas offered their perspectives, noting that access to financing is a major barrier to deployment. Chris Hornor, president and CEO of Powerhive, discussed an innovative strategy his company employs. Powerhive collects load profile from customers in order to custom design their remote micro-grid systems based on demand. Within this system, bills are pre-paid through mobile payment tools.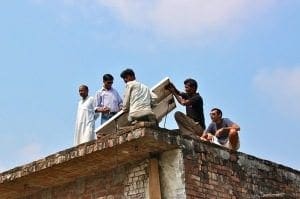 Partnerships for mini-grid deployment
Panel discussions at the symposium drew on a common theme: the need for strong local and international partnerships to facilitate broader deployment of mini-grid systems.
It became clear through these discussions that there is a role for multinational developers and system integrators to collaborate and enable mini-grid systems to reach scale. Speakers noted that partnerships with large firms create a financeable deal flow for mu
ltilateral development banks. S. Vijay Iyer, director of sustainable energy and extractive industries, World Bank, and Robert Ichord, deputy assistant secretary, US Department of State, cited the success of USAID's Beyond the Grid program, which has catalyzed $1 billion worth of investments over five years to support remote mini-grids in Africa.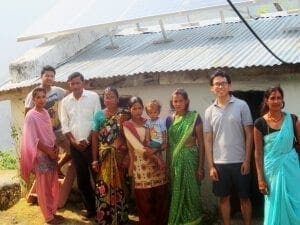 How can mini-grids reach scale?
Coordinated efforts and a robust business case are essential for mini-grids to reach scale. The Asian Development Bank (ADB) Energy for All program exemplifies the importance of these two elements. The program is focused on providing support for basic lighting, clean cooking and heat for 100 million people in the Asia-Pacific region by next year. Engaging the private sector and working directly with local capacities in the Philippines, the ADB is hybridizing diesel systems with solar and wind to make a profound impact on energy reliance in the country.
Filed Under