ABOUT AVIN
How is MaRS involved?
MaRS hosts the Toronto RTDS, with a particular focus on AI and machine learning. As North America's largest urban innovation hub, equipped with transportation-sector experts, the Toronto RTDS is pleased to offer all AVIN participants:
business and technical advisory services from MaRS experts and partners specializing in data science, AI/machine learning, product development, software development and more;
access to workspace within MaRS, including MaRS Beta, coworking space with state-of-the-art meeting rooms, audio-visual support and hot desks;
entry to exclusive events and problem-solving workshops with corporate partners and venture companies;
access to relevant open data sets for research and development;
access to market intelligence services — globally recognized research and reports in the connected/autonomous vehicles (C/AV) and intelligent transportation systems (ITS) sectors; and
access to the AVIN Data Index — created and hosted by MaRS, this data sharing website allows data owners and users to facilitate research and product development for C/AVs in Ontario.
Participant benefits
In addition to the Toronto RTDS offerings, participants can access other AVIN services provided by its broad network to:
develop products within autonomous vehicle test environments;
secure R&D funding;
foster partnerships and sales opportunities with leading companies, research institutions and government organizations; and
join the curated MaRS ecosystem of AI venture companies, corporate partners, investors and potential customers.
Our team
Osh Momoh
Osh Momoh
Chief Technical Advisor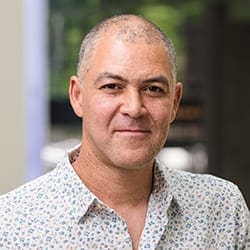 Oshoma (Osh) is Chief Technical Advisor at MaRS, where he is responsible for advising ventures in emerging technology areas such as artificial intelligence, autonomous vehicles, cybersecurity, blockchain and advanced networking. He is an experienced entrepreneur with deep technical and business expertise in the software industry. He greatly enjoys designing and building technology-based products. Before joining MaRS, Osh worked at a series of tech startups in founder and CTO roles. Prior to entering the startup space, he spent 10 years at Microsoft in a variety of product groups, including leadership positions in web search and developer platforms. Osh also served as a technology advisor to top executive staff.
Jesika Briones
Jesika manages and oversees deliverables for the Autonomous Vehicle Innovation Network's (AVIN) Toronto Regional Technology Development Site (RTDS). Located at MaRS, the Toronto RTDS has a particular focus on artificial intelligence and machine learning as they apply to connected and autonomous vehicles. Jesika connects MaRS teams, MaRS-supported companies and partners to various RTDS locations and stakeholders across Ontario. Prior to joining MaRS, Jesika worked at the Ontario Centres of Excellence as portfolio manager, automotive and mobility. She also worked for a Japanese automotive original-equipment manufacturer (OEM) in Monterrey, Mexico. Jesika holds a bachelor degree in manufacturing engineering with a specialization in total quality management, as well as a master of engineering in entrepreneurship and innovation. In 2014, Jesika was selected for the prestigious Action Canada fellowship program while also being recognized as one of the "Top 10 Most Successful Mexicans in Canada" by Latinos magazine.