Think you need a tech background to work at a startup? Think again.
Even though many small businesses are developing tech-based products, their core teams often need employees with a diverse skillset to offer new perspectives and expertise. Whether you are new to the workforce, looking for a change of pace from an existing job or don't have a traditional education, you could be a fit for many companies open to hiring talent junior roles based on your eagerness to learn and enthusiasm for the company vision.
Browse job openings at Canadian startups below to find your next job and learn more about the innovative work being done by talented entrepreneurs across the country:
BioConnect
What they do: BioConnect's technology helps businesses verify a person's identity through their fingerprint, iris or behavioural characteristics for maximum cybersecurity and protection of assets. With a central location in Liberty Village in Toronto, BioConnect offers their employees competitive perks like health benefits, corporate gym memberships and extra-curricular opportunities such as President's Club or hackathons.
Current job openings: Graphic Design Intern, Marketing Intern, Sales Operations Coordinator, Senior iOS Developer, Strategic Account Manager, Director of Product Management
Details: Learn more and apply on BioConnect's careers page.
Deep Genomics
What they do: Located in the MaRS Centre, Deep Genomics uses an AI-powered platform that understands the molecular basis of genetic diseases, analyzes drugs and identifies those that are most promising for further development by researchers. Working here means perks like flexible vacations, stock options and health benefits.
Current job openings: Laboratory Technician, Machine Learning Scientist, Medical and Genetics Curator, Computational Biologist, Senior Platform Engineer
Details: Learn more and apply on Deep Genomics' careers page.
Hubba
What they do: Using a combination of machine learning and personal curation, Toronto-based Hubba matches independent and craft brands with buyers. In their words, joining their team means surrounding yourself with boundary-pushing people who are "light on ego and high on curiosity."
Current job openings: Senior eCommerce Developer, Market Development Representative, Senior Product Designer, Senior Backend Developer
Details: Learn more and apply on Hubba's careers page.
Progressa
What they do: With offices in both Toronto and Vancouver, Progressa offers personalized debt relief and encourages socially responsible financial options for Canadians. The company places emphasis on their core values such as humanity, integrity and excellence as a growing business.
Current job openings: Underwriter, Financial Service Representative, Senior Network Administrator, Cash Accountant, UX Designer
Details: Learn more and apply on Progressa's careers page.
Farmers Edge
What they do: Winnipeg-based Farmers Edge uses data-driven technology to help farmers increase their yields in the face of climate change. The company offers employees competitive compensation, continuous learning opportunities, performance bonuses and a flexible work environment.
Current job openings: Marketing Coordinator, Quality Assurance Tester, Financial Analyst, Soil Sampler, Warehouse Inventory Coordinator, Senior Python Software Developer
Details: Learn more and apply on Farmers Edge's careers page.
Coherent Path
What they do: Coherent Path is a predictive analytics company that works with retailers to build relationships with their customers through digital marketing, email campaigns and machine learning. Employees see paid parental leave, competitive salary packages and extended health and dental benefits.
Current job openings: JavaScript Developer DevOps Developer, Backend Software Developer, Senior Frontend Software Developer
Details: Learn more and apply on Coherent Path's careers page.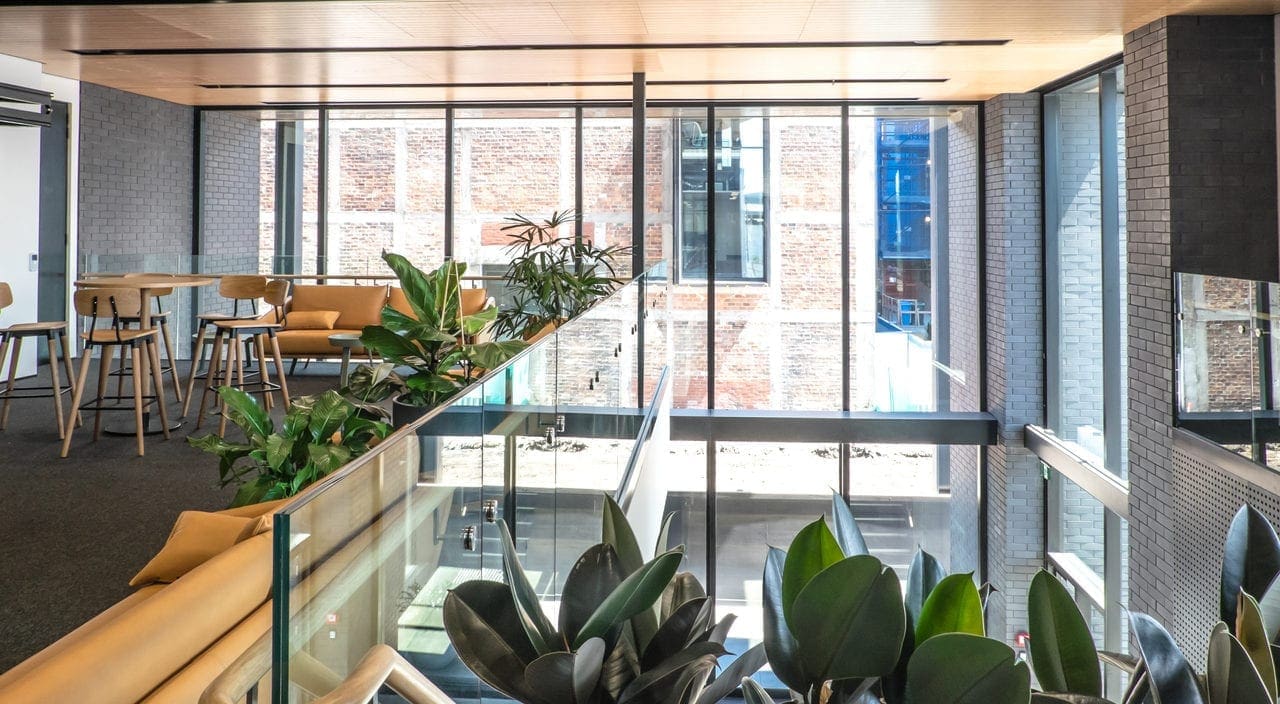 Ecotagious
What they do: Vancouver-based Ecotagious has developed a smart meter that helps homeowners use less electricity and save money on energy bills. Outside of regular job benefits, employees get to work collaboratively on an important environmental cause by lowering greenhouse gas emissions (plus, they enjoy catered lunches on Fridays).
Current job openings: Inside Sales & Marketing Specialist, Quality Assurance Engineer, Program Manager, Technical Program Analyst
Details: Learn more and apply on the Ecotagious careers page.
Flybits
What they do: Flybits is used by enterprises to transform their mobile apps from one-size-fits-all to engaging and context-aware. The company offers community volunteer opportunities to interested employees, paired with a well-stocked snack supply and continuing education budget.
Current job openings: Product Marketing Manager, Solutions Engineer, Vice President of Customer Success, Test Automation Architect, Enterprise Sales Executive
Details: Learn more and apply on Flybits' careers page.
Lending Loop
What they do: Lending Loop provides a marketplace that helps Canadians lend money to local businesses. Joining their team allows provides you with stock options, paid time off and comprehensive benefits.
Current job openings: Small Business Advisor, Account Manager, Product Manager, Software Engineer, Small Business Representative
Details: Learn more and apply on Lending Loop's careers page.
LowestRates.ca
What they do: Based in Toronto, LowestRates.ca helps Canadians compare auto insurance options, credit cards and mortgage rates to help manage their finances. Their team focuses on hands-on learning, rapid growth and impact-driven work.
Current job openings: Associate Editor, Business Insights Analyst, Business Analyst
Details: Learn more and apply on the LowestRates.ca careers page.
MindBridge AI
What they do: Ottawa-based MindBridge makes AI-powered software that helps auditors uncover cases of fraud and find accounting mistakes. Employees are encouraged to take the lead on projects without micromanagement and do good in the world.
Current job openings: Customer Success Associate of Leadership Program, QA and Automation Developer, Data Scientist, Intermediate Front End Developer
Details: Learn more and apply on MindBridge's careers page.
Rubikloud
What they do: Toronto anchor Rubikloud is a leading AI software company that enables retailers to make intelligent decisions using automation. Their team gets daily catered lunches, parental leave top-up and a personal development budget to grow their career.
Current job openings: Client Solutions Manager, Machine Learning Engineer, Project Manager, Marketing Content Manager, Director of Analytics
Details: Learn more and apply on Rubikloud's careers page.
Synaptive Medical
What they do: Synaptive Medical develops 3D imaging tools for neurosurgeons to use before and during surgery to increase precision while performing complex surgeries.
Current job openings: Human Resources Generalist, Junior Marketing Associate, Clinical Applications Specialist, Manufacturing Technician, Strategic Accounts Marketing Manager
Details: Learn more and apply on Synaptive Medical's careers page.
Get the latest startup jobs delivered to your inbox.
Sign up for the MaRS Startup Careers newsletter.
Sign up
MaRS is hiring too! Check out our current opportunities here.