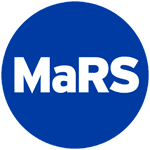 Thinking of moving to Canada?
Toronto is one of the world's top destinations for tech talent.
Canada's new Global Skills Strategy visas make it easier than ever for skilled workers to head north, with fast-track visas that are processed in as little as two weeks.
Source: MaRS talent survey 2018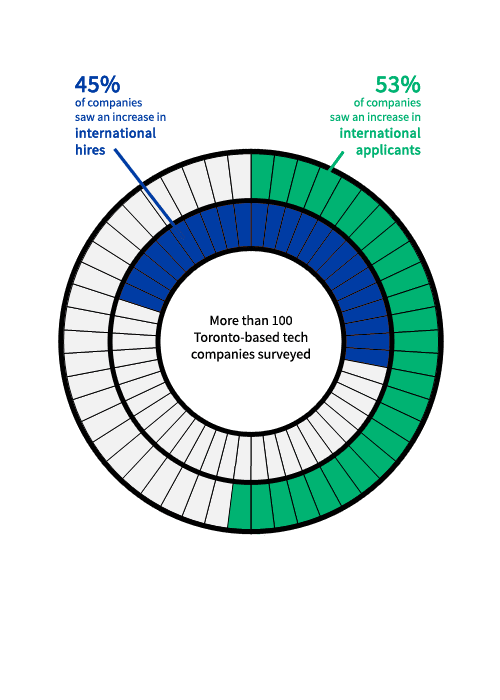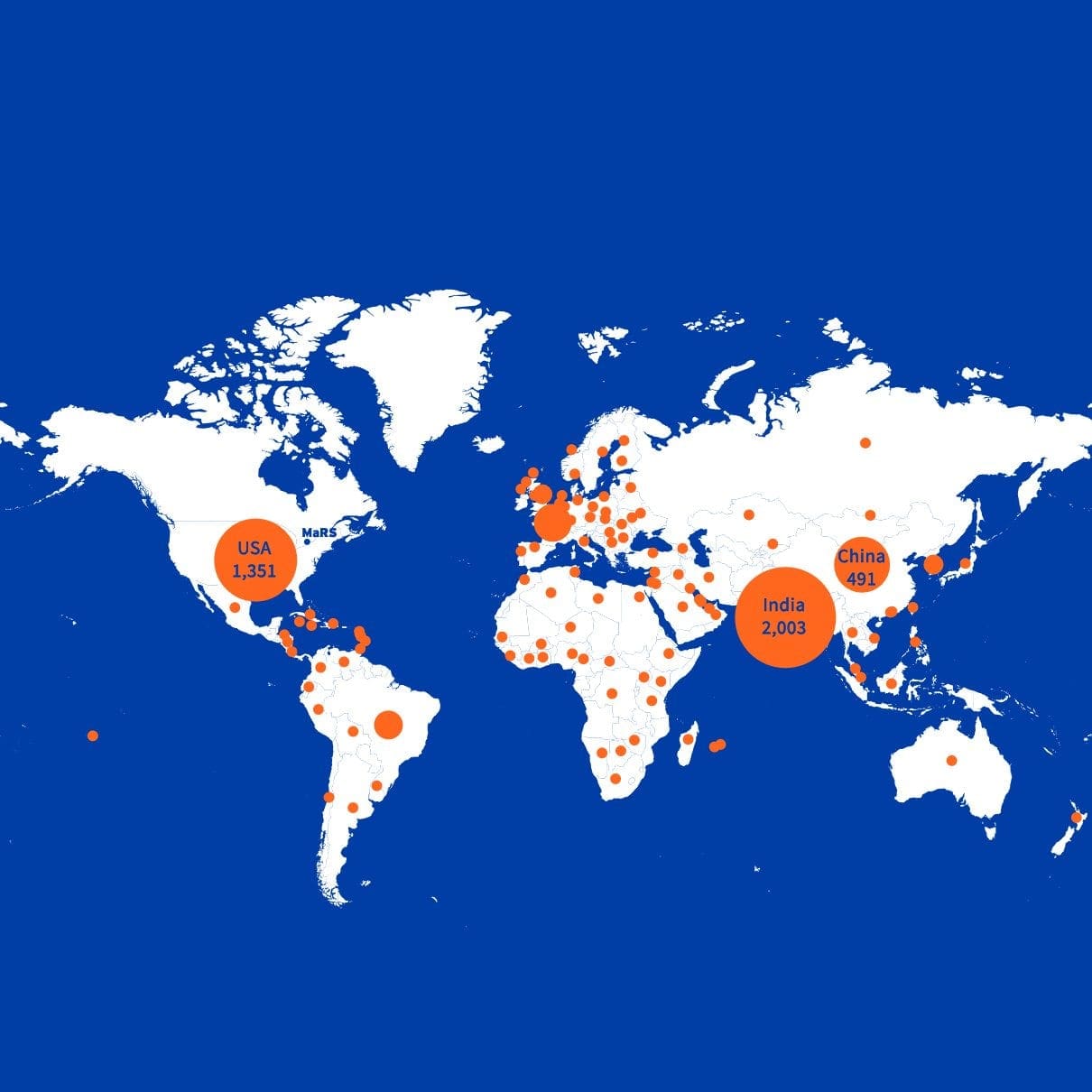 Who's coming to Canada?
6,906 work permit applications were processed under the Global Skills Strategy between June 2017 – February 2018.
India, the United States, China, France and Brazil were the top countries of origin for Global Skills Strategy visa applicants.
Source: Immigration, Refugees and Citizenship Canada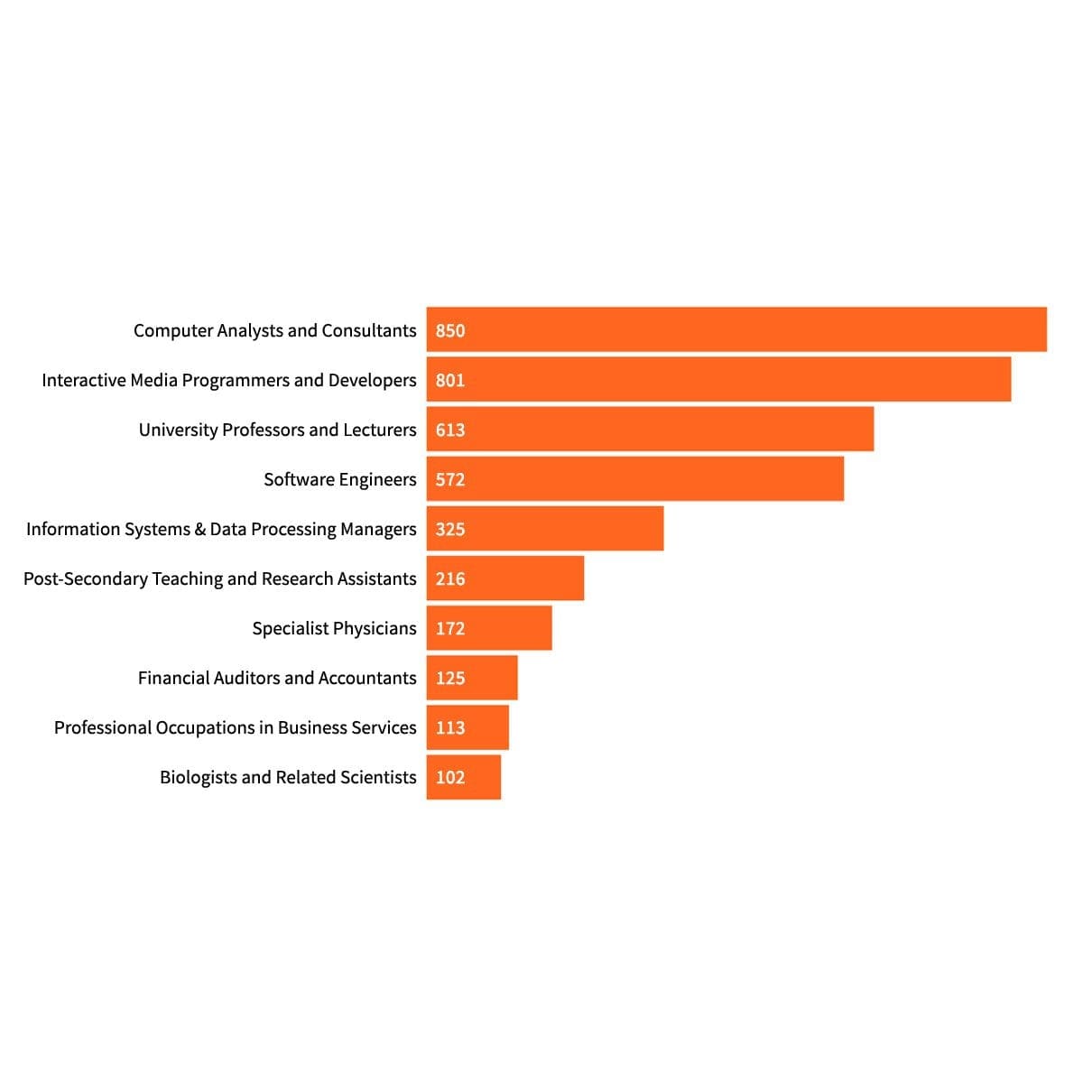 Industries in Demand
From computer analysts, to specialized scientists, these are the top positions being filled with the Global Skills Strategy visas.
Source: Immigration, Refugees and Citizenship Canada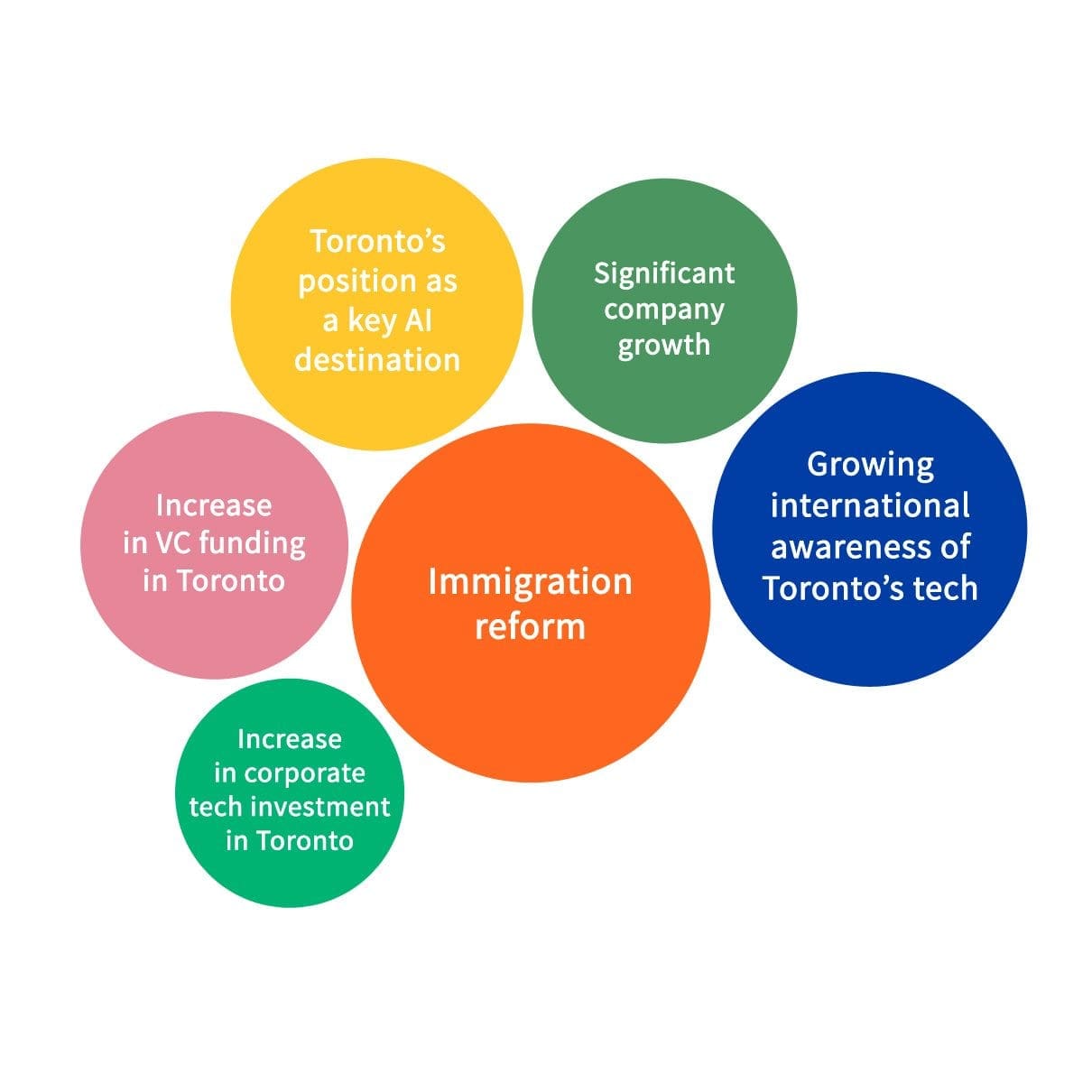 Why Toronto?
Here are the key factors influencing the growth of Toronto's tech sector, according to MaRS survey applicants.
"Talent is borderless. For the first time in my life, the North to South brain drain is flowing in the opposite direction. Top talent will go where they can work with the best and make the biggest impact and Canada has emerged as the obvious destination. Our companies are competitive because they have access to global expertise and recognize that diversity is a strength."
Yung Wu
MaRS CEO
Want startup jobs sent to your inbox?
Sign up for the MaRS Startup Careers newsletter to get regular updates about our ventures, who's hiring and upcoming events.
SUBSCRIBE