Mobile Payments Report 2017 – Trends and Forecasting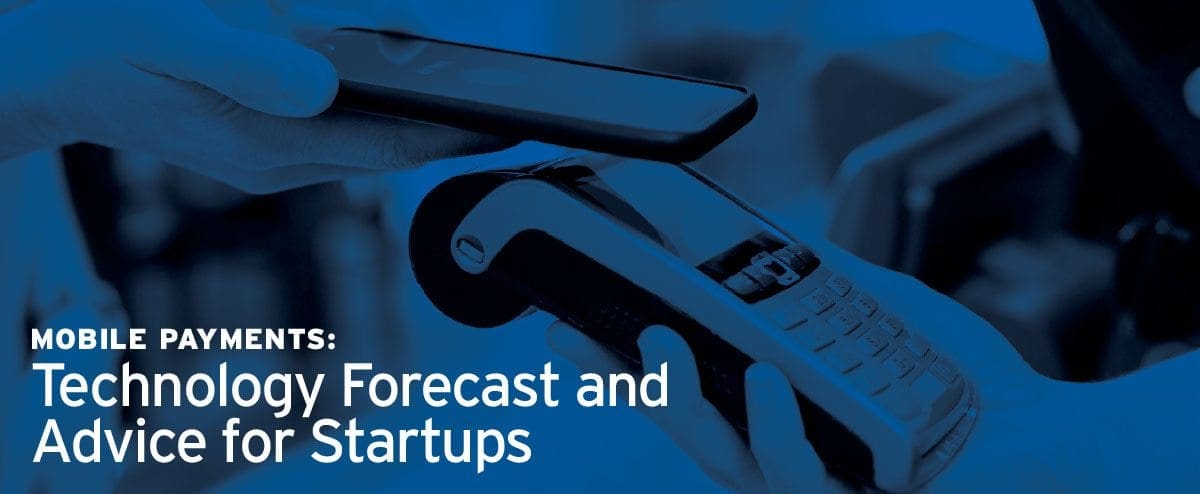 Cash is the only payment method in decline in point-of-sale environments. Experts have noted, however, that consumers will have to see mobile payments as more convenient than debit or credit cards for this industry to really take off.
Brands like Starbucks, Apple and PayPal are the current mobile payment leaders in Canada, but Samsung Pay and Android Pay are fast on their heels.
Dinaro Ly, director of financial technology at MaRS Discovery District, says: "Startups need to pick a few themes and really punch above their weight to differentiate themselves from the giants. For example, Mobeewave and SelfPay are two startups that are actually helping to drive the displacement of cash in Canada."
Starbucks has integrated rewards like loyalty programs with mobile payment solutions to encourage consumer adoption within its target market. Meanwhile, banks are using apps and mobile banking – that are compatible with smartphones, tablets and other devices – to improve customer experience.
Get more insights and data about the mobile payments landscape with the latest report from MaRS FinTech.
MOBILE PAYMENTS: TECHNOLOGY FORECAST AND ADVICE FOR STARTUPS
Whether you are a fintech entrepreneur or you are just fascinated by the latest technology trends, this report is a must-read in 2017.
Simply fill out your details to receive the report by email. By completing the form, you will also sign up for the MaRS FinTech newsletter, featuring upcoming events and the latest updates from the team.
Who knows, perhaps you'll be the next venture competing with the goliaths in this space!
Some of the key takeaways include:
Mobile payment apps from Starbucks, Apple Pay and PayPal were almost equally popular with both millennials and non-millennials in Canada.
By 2030, you probably won't be carrying cash in your wallets, since only 10% of money spent in Canada will be via cash transactions.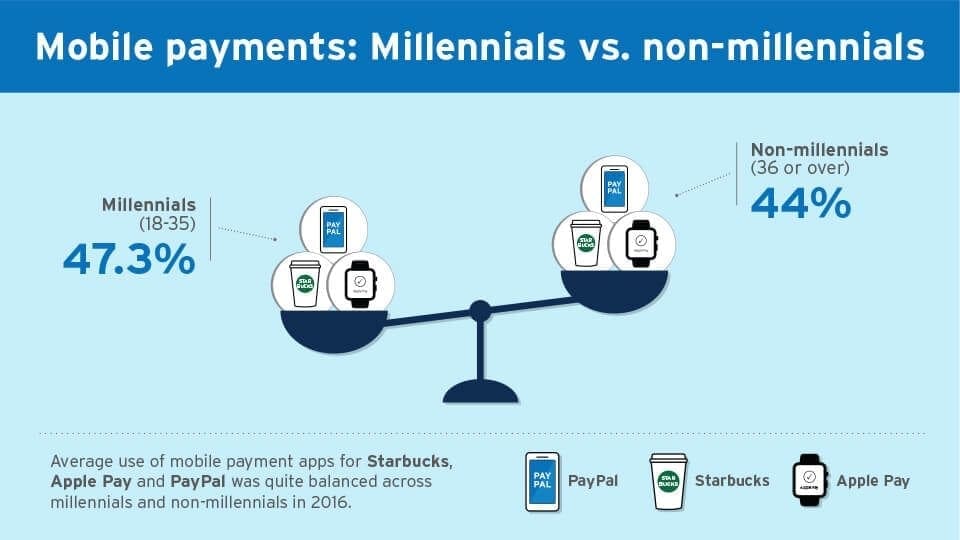 Global market intelligence firm IDC predicts that contactless NFC payments will rise from US$50.7 billion in 2016 to US$292.8 billion in 2020.
Japan is leading the world in contactless transactions. In 2015 it had 1.9 million FeliCa-enabled payment terminals around the country, which allow mobile payments. In comparison, there were only 1.3 million NFC terminals (the equivalent contactless technology) in the US and 320,000 in the UK.